Plan Your Visit to Keukenhof Gardens | Timings, Getting There, Facilities & More
Contents
When to Visit Keukenhof Gardens?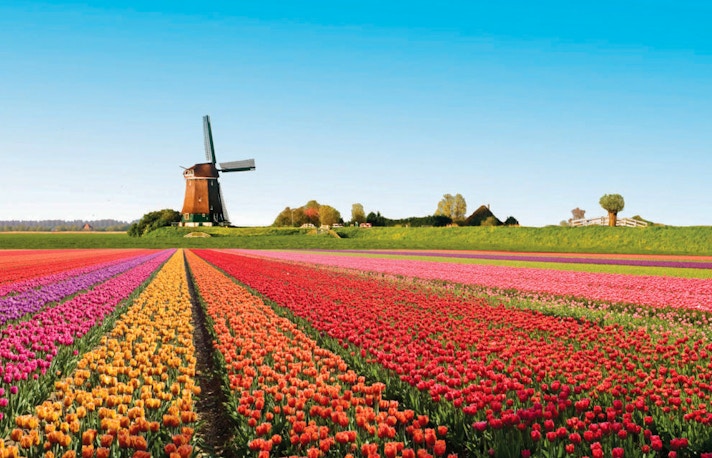 Keukenhof Gardens Opening Hours
Keukenhof is only open to the public for an 8-week tulip display from mid-March to mid-May.
Days: 23 March to 14 May 2023
Opening Hours: 8 AM to 7:30 PM
More on Keukenhof Gardens Timings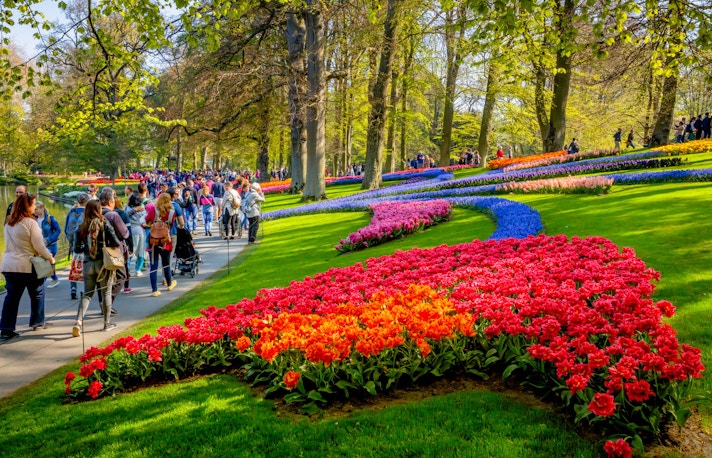 Best Time to Visit Keukenhof Gardens
The best times to visit the gardens are before 10 AM and after 6 PM on weekdays when it is less crowded. Choose which week to visit depending on the flowers you want to see. Crocuses, daffodils, hyacinths, and early tulips bloom at the start of the season. Lilies, roses, irises, and larger tulips bloom later in the season.
Keukenhof Tulip Festival
Where is the Keukenhof Garden Located?
Address: Stationsweg 166A, 2161 AM, Lisse, Netherlands
Keukenhof Gardens are situated in the flower region of the Netherlands called 'Bollenstreek' in the municipality of Lisse. It is easy to reach from towns like Haarlem and Amsterdam.
Nearest town: Lisse
Distance from Amsterdam: 35 km
Distance from Haarlem: 18 km
Getting to Keukenhof Gardens
How to Reach Keukenhof Gardens? By Tour from Amsterdam
There are a number of tours that offer a return transfer from Amsterdam by coach. Most will pick you up from a central location, such as Amsterdam Central Station.
This is the easiest way to get to Keukenhof Gardens, and also often includes skip-the-line access and even guided tours. By Bus
Bus lines 397, 341, and 300  from Amsterdam connect to Keukenhof Express Bus 858 at Schiphol Airport or 852 from Amsterdam RAI. From Haarlem, you can take any bus to Haarlem station and catch Keukenhof Express Bus 850. 
You can use a Combi-Ticket that covers the Keukenhof Express plus entry to the Keukenhof Gardens.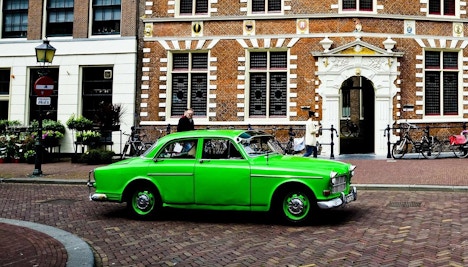 By Car/Taxi
You can drive or book a taxi to Keukenhof Gardens from Amsterdam, Haarlem, Lisse, and other nearby towns.
Keukenhof can be easily reached via the A4 (exit Nieuw-Vennep) and the A44 (exit 3 Lisse). There is a parking lot that is open until 7:30 PM and costs €6 for the whole day.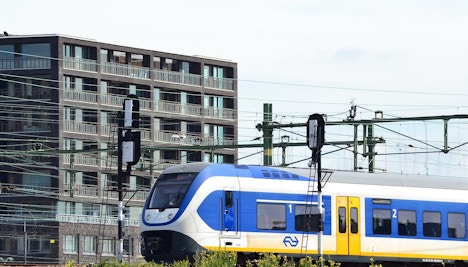 By Metro/Train
You can take Metro Line M52 from Amsterdam to the Europaplein metro stop, where you can take the Keukenhof Express bus directly to the gardens. 
You can also take the train from Amsterdam Centraal to Haarlem Station and then switch to the Regional Bus Line 50 to reach the gardens.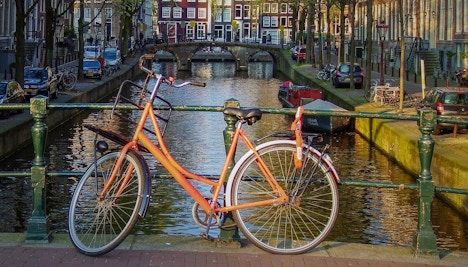 By Bicycle
You can ride a bicycle from Amsterdam (35 km), Haarlem (18km), or Lisse to the Keukenhof Gardens. Lisse has a number of official Keukenhof cycle routes that will take you to the gardens and see the city's sights.
There are free bicycle racks at both entrances to the park.
Book Keukenhof Tulip Garden Tickets
Know Before You Visit Keukenhof Gardens
Pre-Book Your Tickets
Facilities
Visiting with Kids
Accessibility
Parking
Events
Shop
Food
Stay
Nearby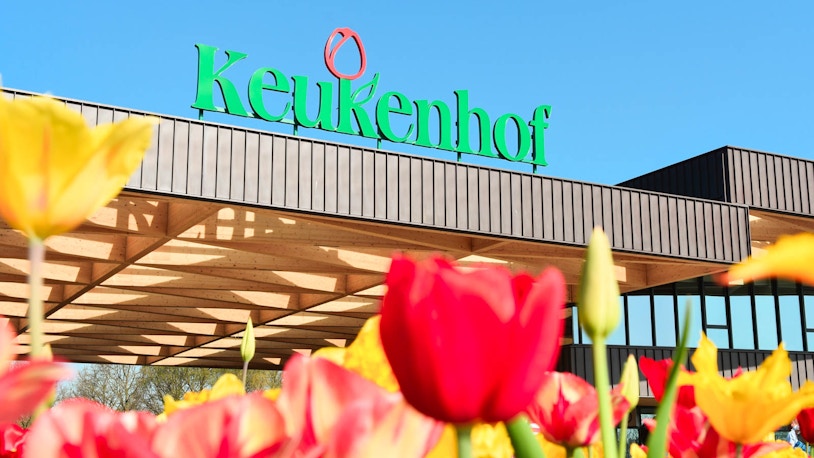 Tickets to the Keukenhof Gardens can only be purchased online. Since tickets are issued with a pre-determined timeslot, it is advised that you book your tickets in advance to ensure you get the time of your choosing. You also do not have to worry about missing your attraction or standing in long lines. Booking your tickets online in advance ensures that your spot is reserved and allows you to have a hassle-free experience on the day of your visit.
Tulip Garden Amsterdam Tickets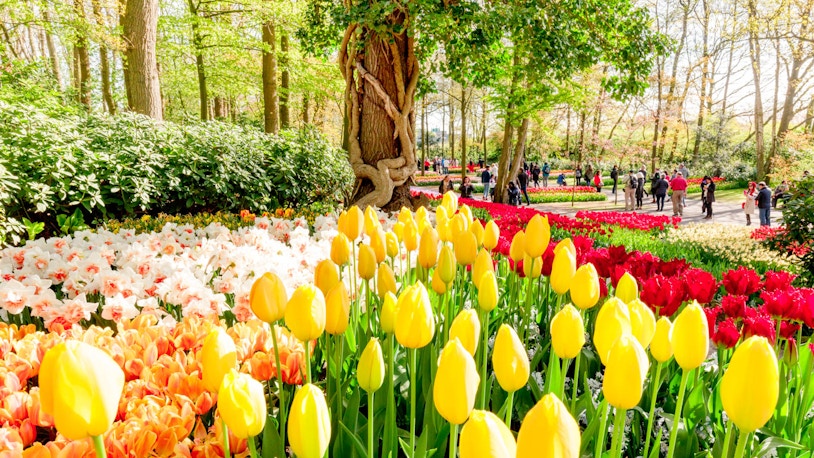 Wi-Fi: Free Wi-Fi is available at the pavilions in the park.
Lockers: Small bags and items can be stored in the lockers near the main entrance.
Restrooms: There are a number of public restrooms throughout the gardens.
Lost and Found: All items lost in the park are posted online. You can either pick them up or arrange to have them delivered.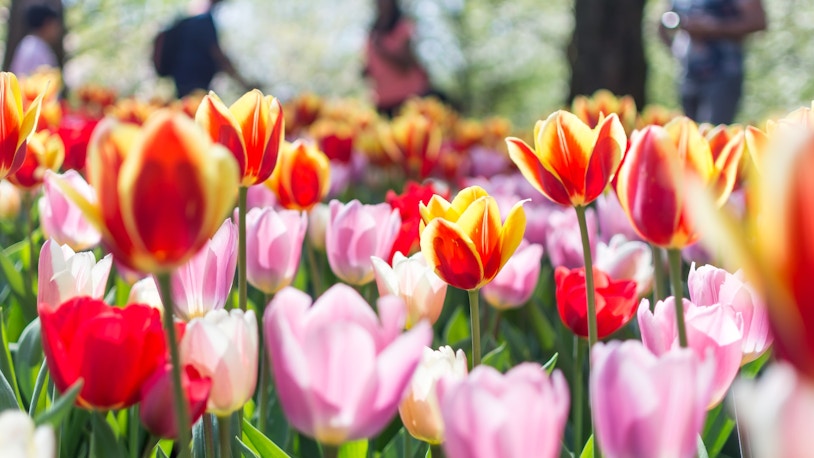 Keukenhof is a great attraction for all ages. Designed to be a wholesome experience for the whole family, many activities and zones have been curated for children.
Scavenger hunt: Collect the free Keukenhof scavenger hunt at the entrance and learn all about tulips as you play. If you finish the booklet, you can pick up a gift from the information desk at the entrance.
Animal Meadow: Meet and pet goats, pigs, peacocks, and rabbits here.
Playground: The little ones and the older kids can play here
Maze: Find your way out of the maze.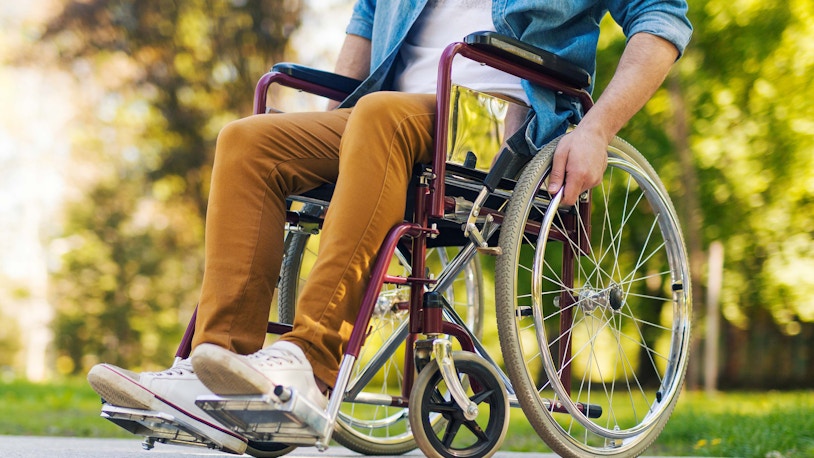 Keukenhof Gardens is accessible by wheelchair
Manual wheelchairs are available for rent for €5, and you are allowed to enter with your own electric wheelchairs.
Note that a €20 cash deposit is required to rent a wheelchair. This will be refunded upon its return.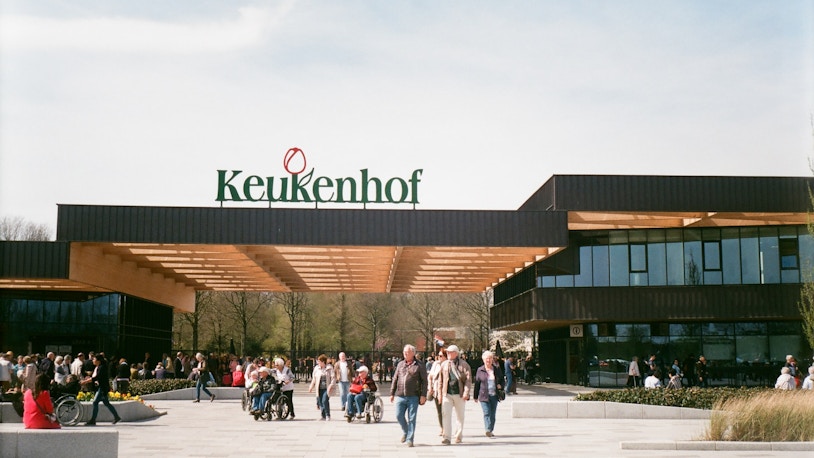 There are parking facilities available at Keukenhof Gardens for cars, coaches, and bikes. The parking lot is open from 8 AM to 7:30 PM. Car parking costs €6. However, it is free to park both coaches and bikes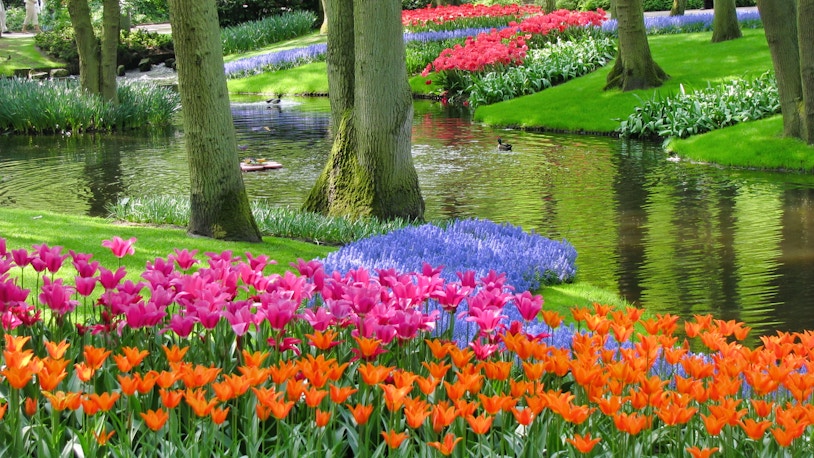 https://pixabay.com/photos/tulip-amsterdam-keukenhof-colorful-4600894/
Tulip Festival: 23 March to 14 May
Romance at Keukenhof: 7 and 8 May. 
Castlefest: First weekend of August
Dahlia Summer Gardens: Between 1 August and 27 October. 
Christmas Market
Events at Keukenhof Gardens 2023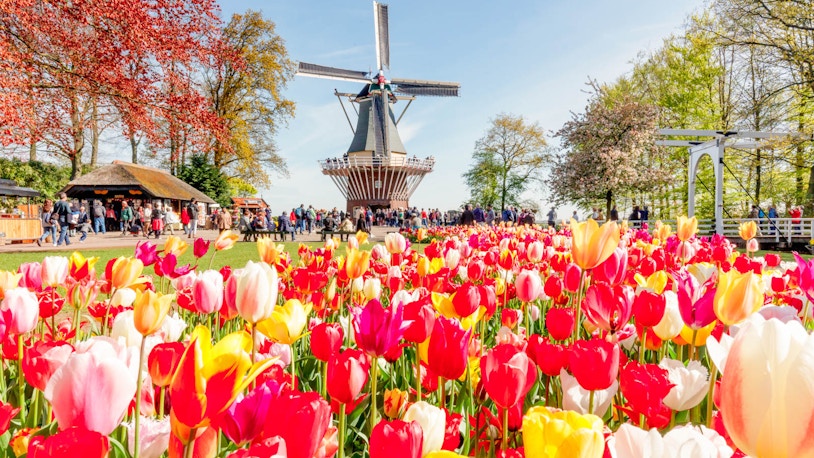 There is an official gift shop available at Keukenhof Gardens. You can buy flower bulbs, seeds, flowers (both real and artificial), and other souvenirs and gifts at the Keukenhof shop. The shop is located near the Main Entrance to the gardens.
During the Tulip Festival, you can also find tulip-themed merchandise across the Netherlands, especially in Lisse and Amsterdam.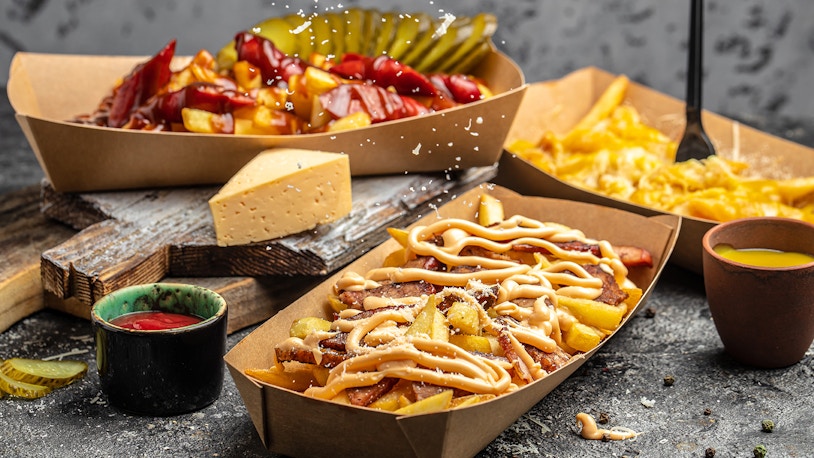 There are many restaurants around the park where you can have a snack or a hot meal at any time of the day. 
Restaurant Keukenhof: a self-service restaurant with Dutch and European food.
Hofboerderij: a restaurant near Keukenhof Castle with lots of vegetarian options.
There are a variety of mobile food carts and stalls that serve coffee and snacks across Keukenhof Gardens. 
Restaurant De Vier Seizoenen: located near the gardens in Lisse, it serves Dutch and French cuisine.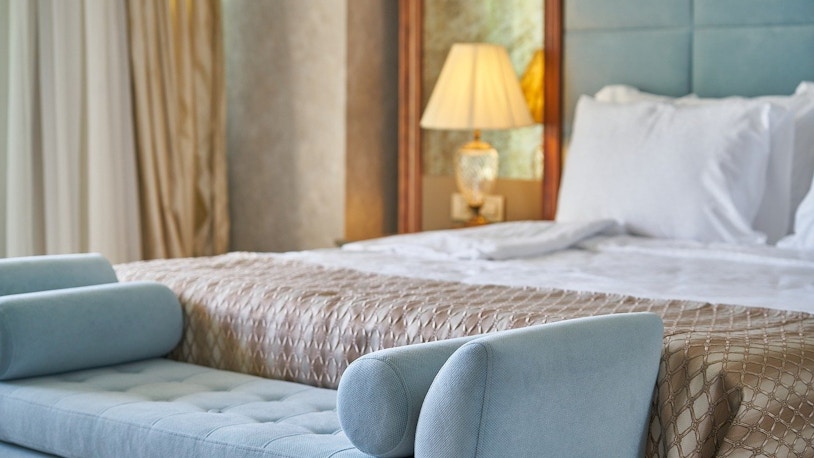 Hotels near Kueukenhof Gardens: Hotel Lowietje (Nachtegaal) in Lisse, Hotel de Engel, Hotel Villa Flora in Hillegom
Hotels in Amsterdam: Nhow RAI Amsterdam, Van der Valk Hotel Zuidas, Sir Adam Hotel Amsterdam, Ibis Hotel Amsterdam Centre
Hotels in Haarlem: Hotel Lion D'Or, Boutiquehotel Staats, Ibis styles Haarlem City Kasteel Keukenhof: also known as Keukenhof Castle, a historic building near the Keukenhof Gardens.
Frans Hals Museum: a museum in Haarlem, featuring  famous 17th-century Dutch masterpieces.
Windmill De Adriaan: a historic 18th-century windmill in Haarlem.
Amsterdam Tulip Museum: exhibits and the history of tulips in Holland with a gift shop.
Stedelijk Museum Amsterdam: a museum of modern art and design located in Amsterdam.
Frequently Asked Questions About Visiting Keukenhof Gardens
Is Keukenhof Gardens open for visits?
What's the best time to visit Keukenhof Gardens?
The best times to visit Keukenhof Garden are before 10 AM and after 6 PM on weekdays when it is less crowded.
Where can I buy tickets to visit the Keukenhof Gardens?
How much do tickets to Keukenhof Gardens cost?
What are the opening hours of Keukenhof Gardens?
The gardens are open daily from 23 March 2023 to 14 May 2023, from 8 AM to 7:30 PM.
How long will it take for me to visit Keukenhof Gardens?
It takes about 2 to 3 hours to see most of Keukenhof Gardens. However, you can also spend an entire day there.
Where is Keukenhof Gardens located?
It is located around 35 km south of Amsterdam in the small town of Lisse.
Which is the best way to reach Keukenhof Gardens?
It is easiest to get to Keukenhof Gardens by public bus and the Keukenhof Express Bus.
Does Keukenhof Gardens have parking facilities?
Yes, there is a parking lot near the Main Entrance. It is open until 7:30 PM and costs €6 for the whole day.
When does the Tulip Festival take place at Keukenhof Gardens?
The Keukenhof Tulip Gardens hosts Holland's Tulip Festival in the Netherlands during the spring. In 2023 this is between 23 March and 14 May.
Is Keukenhof Garden wheelchair accessible?
Yes, the gardens are wheelchair accessible.
Do the Keukenhof Garden have guided tours?
Can I pick tulips at Keukenhof?
No, you are not allowed to pick tulips, or any other flowers, at the Keukenhof Gardens.